Introduction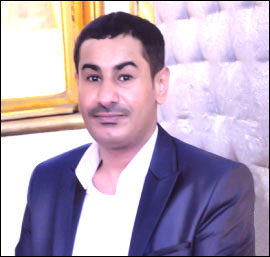 Future of Kingdom Trading & Contracting Company Limited (FKC Ltd) was formed by its founder Mr. Fahad Yahiya Al Hammam. It was formed for the basic purpose of providing Operation & Maintenance services to Saudi Arabia's predominant Oil & Gas industry as well as provide Manpower and Rental Equipment to other private Contractors in various parts of the kingdom. On Years by FKC Ltd broadened its scope to compete with the fast growing construction industry in Saudi Arabia, hence chartered measures to enhance Workforce, Machinery and Equipments to facilitate smooth operations in the industry and also develop the Manpower and Equipment Rental Division as well.
FKC Ltd has a clientele base in the areas such as Oil & Gas, Petrochemicals, Chemicals, Power, Fertilizer, Steel, Desalination, etc., for the topmost organizations of Saudi Arabia such as Saudi ARAMCO, SABIC, SCECO, ATCO etc. The scope of activities governs all disciplines of industrial construction such as, Mechanical, Civil, Electrical and Instrumentation through well trained and experienced professionals in Mechanical, Civil, Electrical and Quality Control & Assurance in Production & Manufacturing, Erection and Installation activities.
To add a feather to its cap, FKC Ltd has now established a separate facility for Manufacturing Industrial Acoustic Enclosures and Industrial Fans where FKC Ltd will solely undertake Design & Engineering, Procurement, Fabrication, Inspection and Supply of Acoustic Enclosures for Industrial Turbine Modules, All Types of Industrial Blowers, All Types of Engines and High Power Generators. FKC Ltd also undertakes to provide effective Noise Control Solutions to the Industry thus further enabling us to compete at Global levels within the Industry.