Industrial Noise Control Solutions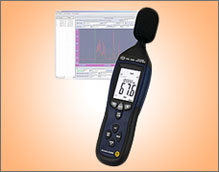 FKCL also offers suitable Noise Control Solutions through its Expertise and professional individuals who have all along been into the field of Industrial Noise Controlling. As such FKCL also undertakes Noise testing at site as per Client requirement.
Quality Policy:-
We are committed to manufacture and supply products to our customers with due respect and sincerity to meet their quality expectation levels and also maintain On time Delivery of Supplies with a pure emphasis to sustain continual Improvement and smooth long term business relationships where ultimately we achieve Overall Customer Satisfaction.
Safety Policy:-
We are committed to provide a safe working environment to all personnel which is an integral aspect of our Organization's Operation and Product performance through setting objectives and measures to monitor, control and minimize Operational and Human hazards.
Application of Industrial Acoustic Enclosure:-
Petrochemical Industries
Steel Industries
Power Industries
Chemical Industries
Fertilizer Industries
Engineering & Manufacturing Hubs
Sound Level As Per OSHA (dBA)
90
92
95
97
100
105
110
115
Sound Level as per ISO
(dBA)
85
87
90
92
95
100
105
110